There are a lot of gardening influencers, bloggers, and vloggers today making an income or even a full-time living out of sharing their gardens online. Instagram is where most garden bloggers and influencers start, sharing photos and garden-related captions of their gardens, produce, and plants. In this post we give you a list of captions and quotes for gardeners and about gardening to share online with your followers.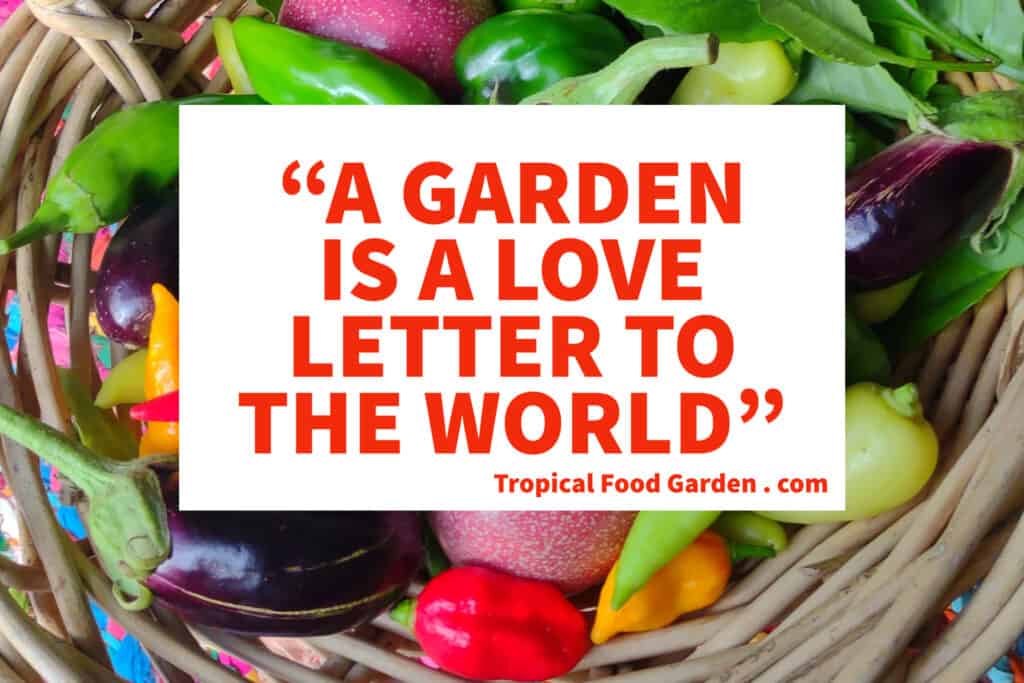 Popular Instagram Captions for Gardeners
An Instagram caption that is a question is a good way to get people to comment. Garden quotes and popular gardening sentiments in captions should attract more likes.
Use captions about the hard work of gardening itself, the joy of growing fruit and vegetables, or the love of nature in your garden. Whatever you choose, continue to practice gratitude for your garden, your land, your plants, and the privilege of being a gardener.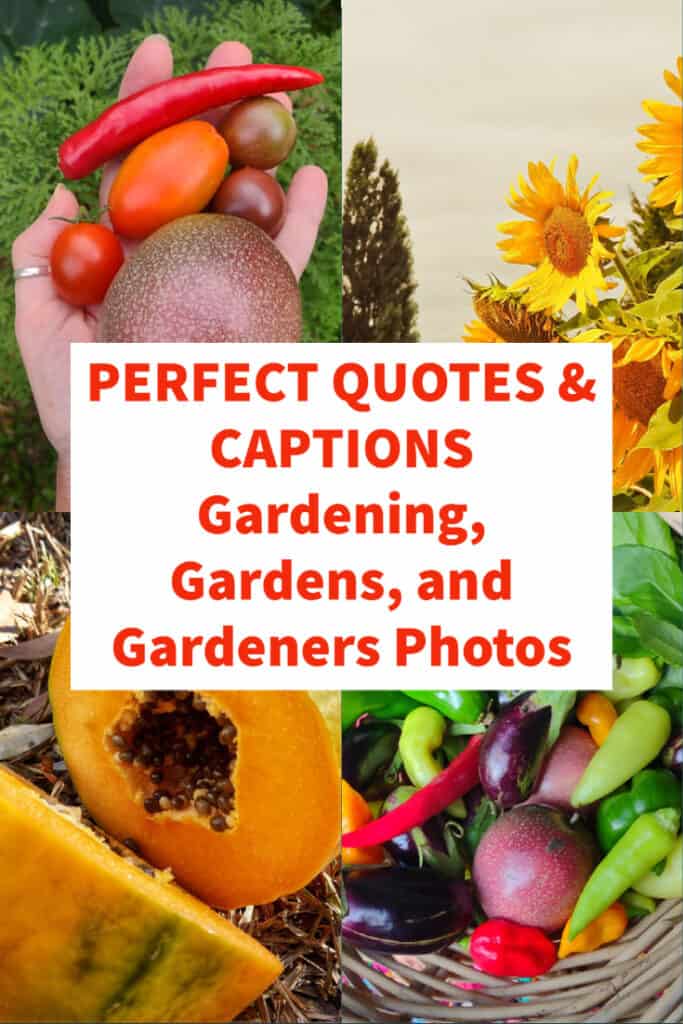 "There should be a garden in every childhood."
What are your favorite flowers and why?
Do you have any flower-related traditions or superstitions?
Why do we give flowers to loved ones on special occasions?
Ask yourself, how can I use my creativity to make a floral arrangement for myself, friends, or family?
"Don't cry because it's over, smile because it happened."
"It doesn't matter how much time we have to spend with beautiful places – what matters is that we've spent that time together "
"I think I'll miss my garden most of all when I'm gone"
"Some flowers are just too delicate for this world"
"The key to anything worth having is patience."- Audrey Hepburn
Gardening can be a great way to relax and unwind
Soil composition is very important for your plants' growth. Gardening starts with growing good soil.
Planting too many flowers in one area of the garden will result in lots of colour!
Grow flowers while the sun shines!
Use a variety of colors when planting flowers together so that there isn't just one color dominating the space
When you're done gardening, make sure everything is put back where it belongs!
More Captions and Quotes For Gardeners and Gardens
"I'm not a perfect gardener, but I grow the best tomatoes in town."
"There's no place like home, except in a garden."
"A garden is never finished – it just gets too big for its britches."
"You don't have to be good at something to enjoy doing it."
"It takes patience and time to build things that last."
"The most important thing about being a gardener is enjoying being a gardener"
A garden is a place for relaxation and peace
Make your outdoors more beautiful than your indoors
You can find tranquility in your own backyard with just a little effort
Gardening is one of the best ways to relax after a long day at work or school
Creating an oasis outside your home will allow you to enjoy it year-round, rain or shine!
With some creativity, time, and hard work – you can turn any space into an outdoor haven!
Perfect Garden Captions For Instagram
"My garden is the best place in the world"
"I'm so lucky I found this spot on the map"
"There's no place like home"
"Beautiful day at one of my favorite places!"
"I can't believe I get to live here"
"This is heaven on earth"
I love how this flower looks like its smiling!
A garden is a place to find peace and solitude
Gardens are a symbol of life, growth, and renewal
The sound of birdsong, buzzing bees and running water is so soothing to listen to while you work in your garden
Different flowers have different meanings – roses represent love, daisies innocence, irises wisdom, tulips devotion. Which would you most like to receive?
Gardening is an activity for people of all ages – kids will enjoy planting seeds or helping with weeding; adults will appreciate the opportunity for meditative exercise and relaxation
It's important to remember that gardens need time and care – there's no point starting one if you don't have enough time or energy left over from other activities in your day-to-day life!
Perfect Quotes About Gardening
"The garden is a poem without words."
"A garden is not made in a day."
"There's no place like home, except for the garden."
"I think I'm going to plant some flowers this year."
"Weeds are just flowers that haven't been loved enough"
"A good gardener has patience and love for all living things"
"A garden is a grand thing, and the only way to know if you like gardening is to start."
"The best gardens are made by those who love flowers for their own sake."
"Gardens are our most public and accessible piece of nature."
"I don't think there's anything more beautiful than a garden in bloom with butterflies around it."
"It's not just about growing plants; it's about growing people, too – teaching them how to care for something and watch it grow."
"In order to have a beautiful garden, one must first be able to see beauty"
"A garden is a love letter to the world."
"Gardening is one of the most creative and satisfying things you can do for yourself and your family."
"The flower that blooms in adversity is the most rare and beautiful of all."
"I am not young enough to know everything" – Oscar Wilde
"A garden is a grand teacher." – Johann Wolfgang von Goethe
"Gardening is the art of controlling nature in order to produce more beauty than its own natural state would allow." – Lewis Hill
"It's not just about planting flowers and watering them, it's about making a place for people to enjoy." – Martha Stewart
"The best time I ever had with my hands was when I was digging in the dirt around plants." – Johnny Cash
"I have always loved working with soil and growing things because you can see what you've done so quickly" – Laurie Anderson
"People who say they don't have enough time are usually too busy doing nothing important to take care of their gardens" – Peter Rabbit
We here at Tropical Food Garden hope you enjoyed our gardening tag lines, quotes, captions, and inspiration. We're always on the lookout for more to use on our social media accounts (Facebook, Twitter, Instagram, etc.). You could, of course, use these in photo books to capture garden memories and perfect moments. Let us know your favorite gardening quotes in the comments! If you're in a gardening mood, check out of post on the food plants we grow in the tropics.