This post may contain affiliate links.
May is the last month of autumn for us but already it's getting a bit chilly at night. If you can call 20 degrees C chilly! Days are still hot and we're still having a little rain, but the dry season is around the corner.
We're still eating tropical vegetables and fruits like aubergines (eggplant), chillies, grapefruit, mung beans, pumpkins and water spinach (kangkong) from the garden along with a few cherry tomatoes. We have neglected the garden through summer, we were away, so we have work to do now.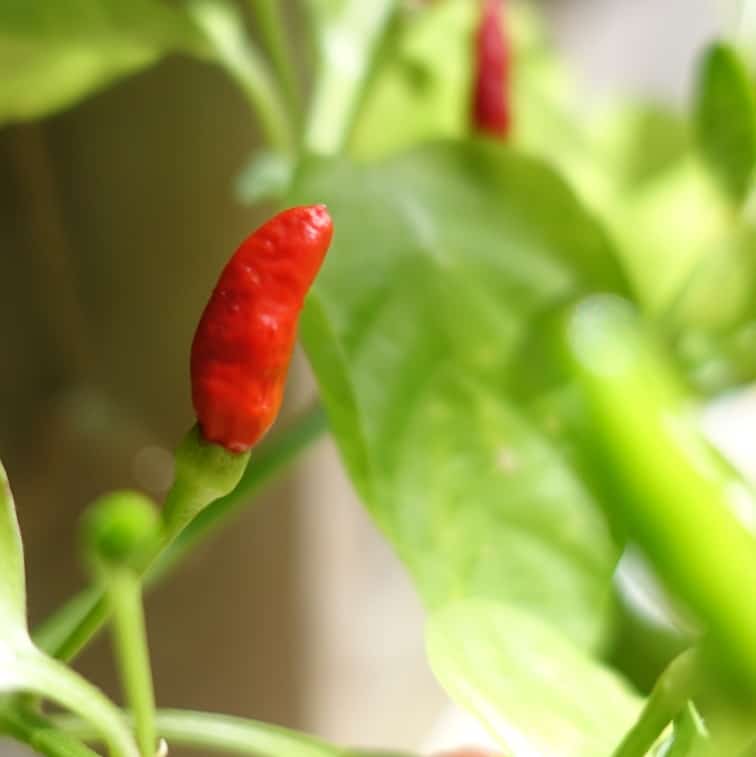 But what can we plant now? The garden is looking bare as some pumpkins and cucumbers die back. What to replace them with?
I did some investigating. These are the usual suggestions for what to plant in the tropics in May, that's the end of autumn, southern hemisphere. It seems there are a lot of things we can plant now, at the very end of autumn and the wet season.
Beans, – bush beans ( dwarf or French)
Winter greens, including broccoli, kale, brussel sprouts, cabbage.
Root crops, beetroot, carrots,
Cucumbers – strange as mine just died, but I'll do as I'm told.
Aubergines ( eggplant)
Capsicums and peppers
All kinds of tomato
Zuchini (courgettes), squash and pumpkins
Plants You Can Sew Year Round in The Tropics
Cucumber
Eggplants
Gourds
Pumpkin
Radish
Rocket
Sunflower
Sweetcorn
Cherry tomato
Parsley
Passionfruit (but spring is better)
Trees To Plant in Autumn in The Tropics
Autumn is a good time to plant most trees in the tropics. The soil is still moist and newly planted trees won't be scorched or blown away. ( according to all expert advice I can find).
Banana plants (they're not trees) don't like to go in until the warmer months.
Papaya seeds can also go in at any time of year, it's best to plant these where they are to grow, they don't like being transplanted. Papaya trees grow well in the tropics and are a garden staple for sweet fruit and green papaya for cooking, salads, and ferments.
Plants Not to Sew In May
Only the truly tropical plants won't like to be sewn in the cooler months. For instance,
Sweet Potato, wait 'till the end of winter.
Basil (Thai)
Snake Beans
Pidgeon peas.
Okra
Thanks for reading. This blog is my gardening notebook and tips for my kids, husband, whoever takes over my tropical food garden when I'm long gone. For now it is where I learn and store ideas for my own reference as we try to bring back the old skills and become more and more self-sufficient.