Lemongrass recipes are surprisingly diverse and this traditionally Asian ingredient has found its way into dishes from diverse cuisines around the world.
We give you a round up of lemongrass recipes, which you'll need if you're growing lemongrass in your tropical or subtropical garden.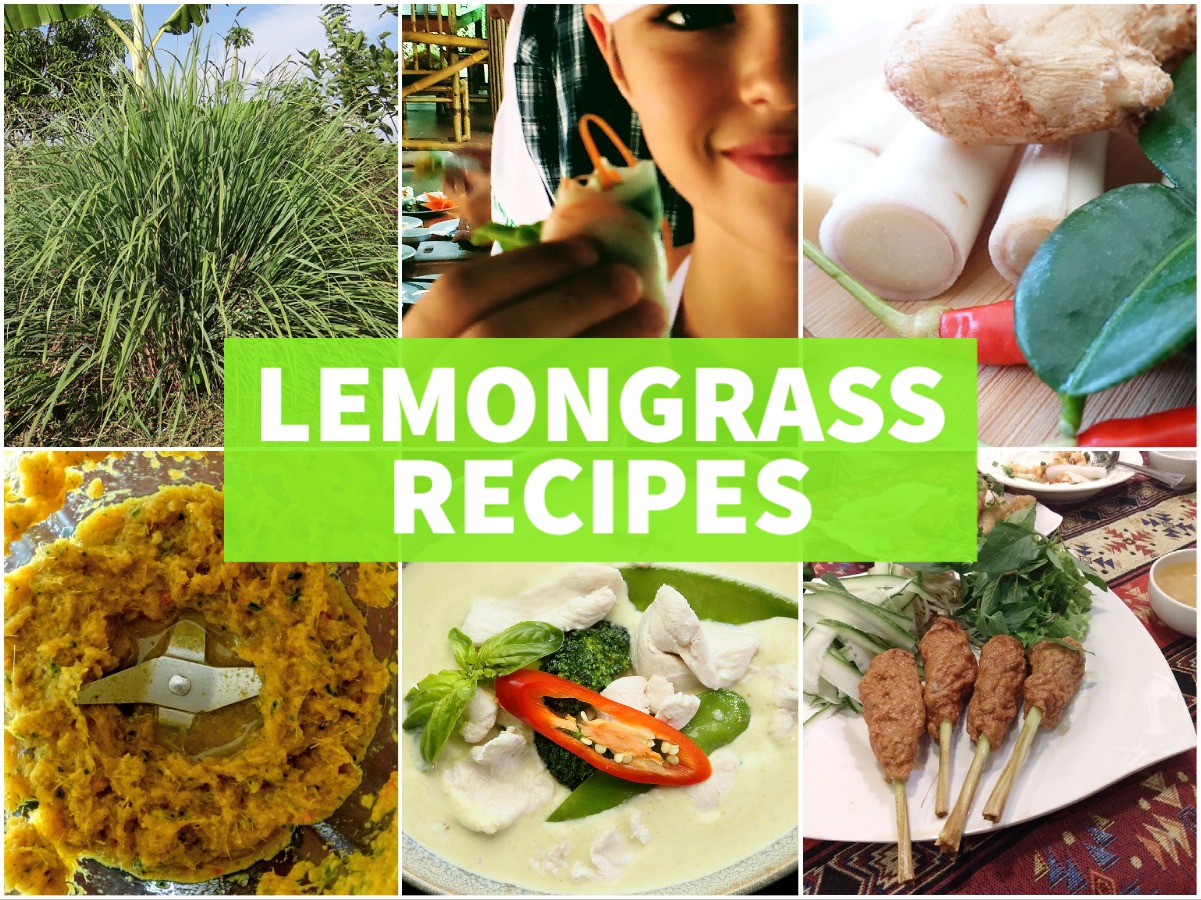 Some people even grow lemongrass in their gardens in cooler climates, overwintering it indoors or in a greenhouse, but we can grow abundant lemongrass here in the tropics year-round.
Lemongrass certainly is a prolific tropical food plant or herb.
Lemongrass grows fast, in huge clumps, so when you harvest the lemongrass stalks, you'll have a bumper crop to deal with.
We tried to find recipes where lemongrass was the real hero, the stand out ingredient. We hope you enjoy browsing these lemongrass recipes.
Types of Recipes That Use Lemongrass
Lemongrass, unsurprisingly, tastes of lemon and can be used to add citrus-style brightness in cooking, teas, preserves, and toiletries.
Lemongrass stalks are tough and fibrous, so if the lemongrass itself is to be consumed it must be smashed, pounded, and pulverised into a paste or chopped very. finely. This happens in Thai curry pastes.
When lemongrass stalks are added to soups, such as tom kha or bun bo Hue, the stalks are used for flavouring only and are left behind in the soup bowl after eating.
Lemongrass appears in the curry pastes of various Thai curries, particularly in khao soi.
Lemongrass is also used in Thai soups such as tom kha gai.
Lemongrass appears in Vietnamese cooking, notably in Bun Bo Hue and sometimes in rice paper rolls.
Lemongrass is made to make tea in many parts of the world and is said to have health benefits
Lemongrass adds perfume to soaps, candles, oils and more.
Lemongrass Recipes
Lemongrass recipes, recipes that use lemongrass