This post may contain affiliate links.
Towards the end of 2021, after almost 2 years of lockdown, we bought a farm. A homestead, if you like, a place to settle, our own land, our forever home. Can we guarantee that? No. But we'll give it a go and if we don't like farm life, we'll move on again. So we bought a farm. Now what?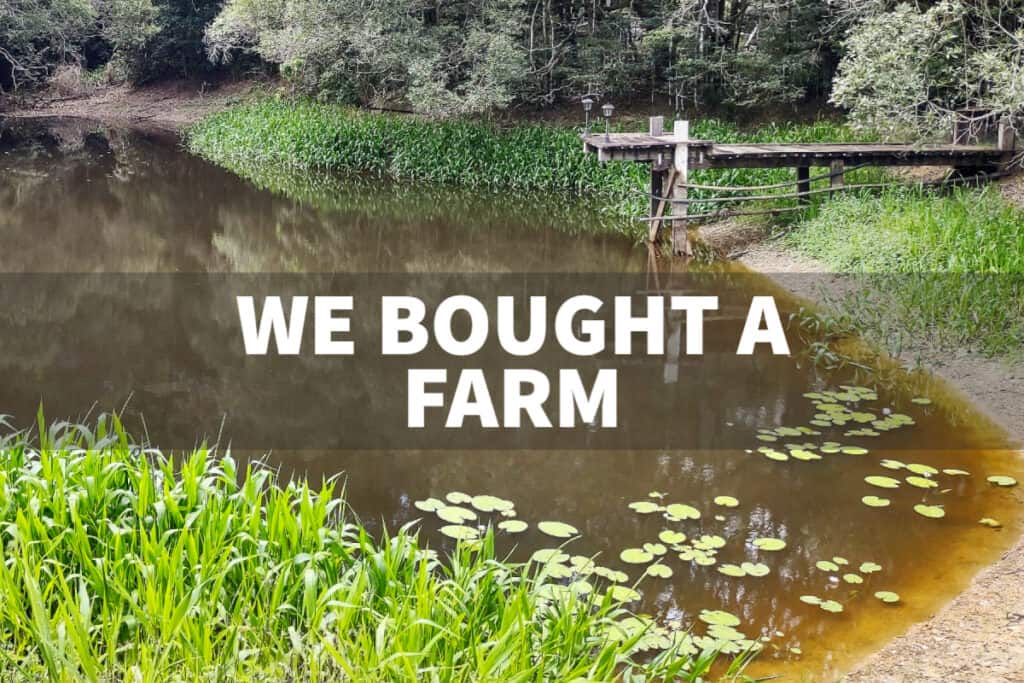 We bought a farm or homestead in Queensland Australia, very much in the tropics, but above sea level, so we'll experience cooler winters than our previous tropical garden on the coast in Far North Queensland.
I think my perennial chilli plants will struggle in winter up there, I may have to bring them indoors. Tomatoes could not enjoy winters too, but I know my pineapples will grow!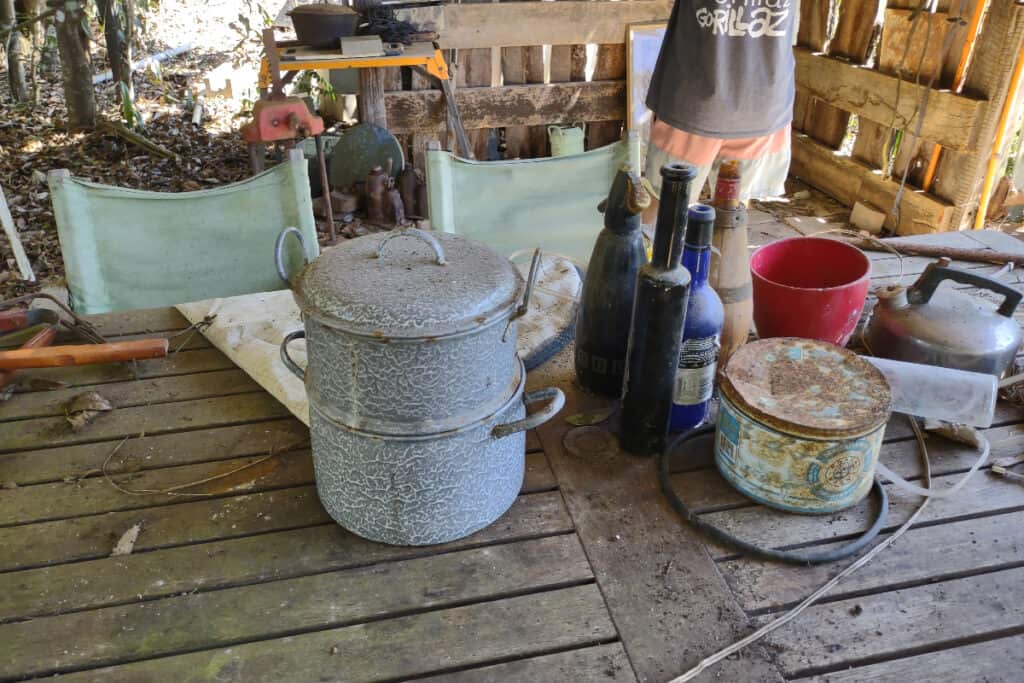 Plants and fruit trees that are growing on the farm already include lychees, oranges, lemons, limes, peaches, tamarillos, jackfruit, grapefruit, passion fruit, and sweet potatoes.
We have bought a modest, small home, in need of much renovation and development, along with 5 acres, stables, fenced paddocks, sheds and outbuildings, many established fruit trees and a large dam.
The house is much smaller than our current house, but we'll make it work.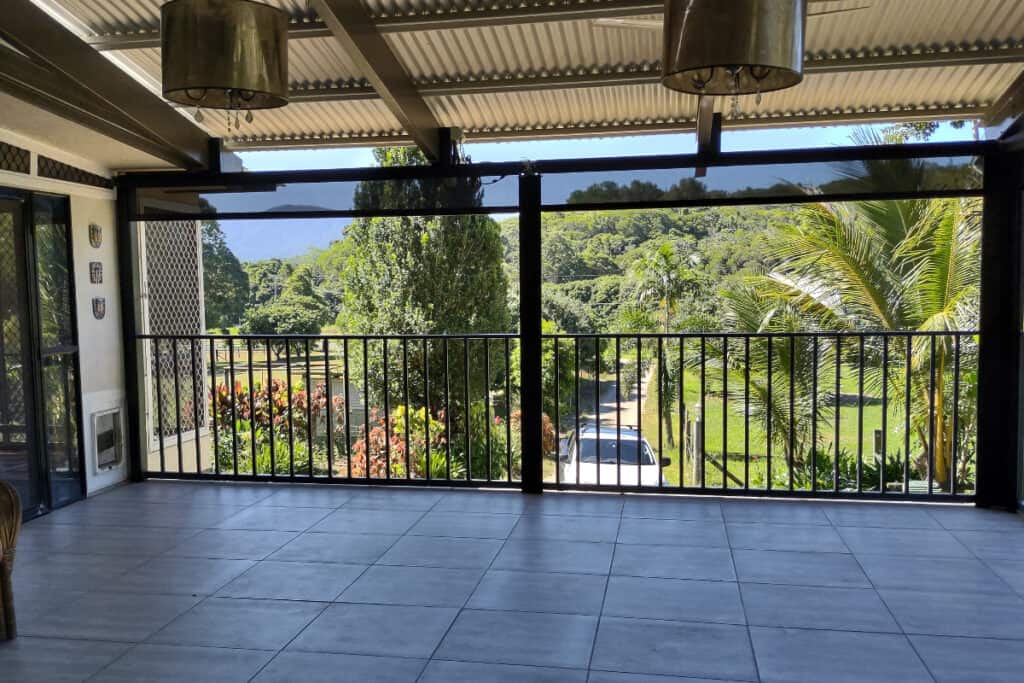 Our new home has solar power and its own water supply from a bore. Like a well, but without the big hole!
We know our bills will be lower and we can work towards being even more self-sufficient in a beautiful and fairly remote area. One of the benefits of growing your own food is that it's cheaper. Other important factors for us are that we know our food is chemical-free, nutrient-dense, and hasn't been shipped thousands of miles.
We're into permaculture, sustainability and regenerative farming or gardening methods. We'll be keeping everything natural, as organic as possible, and will aim to improve the land and soil.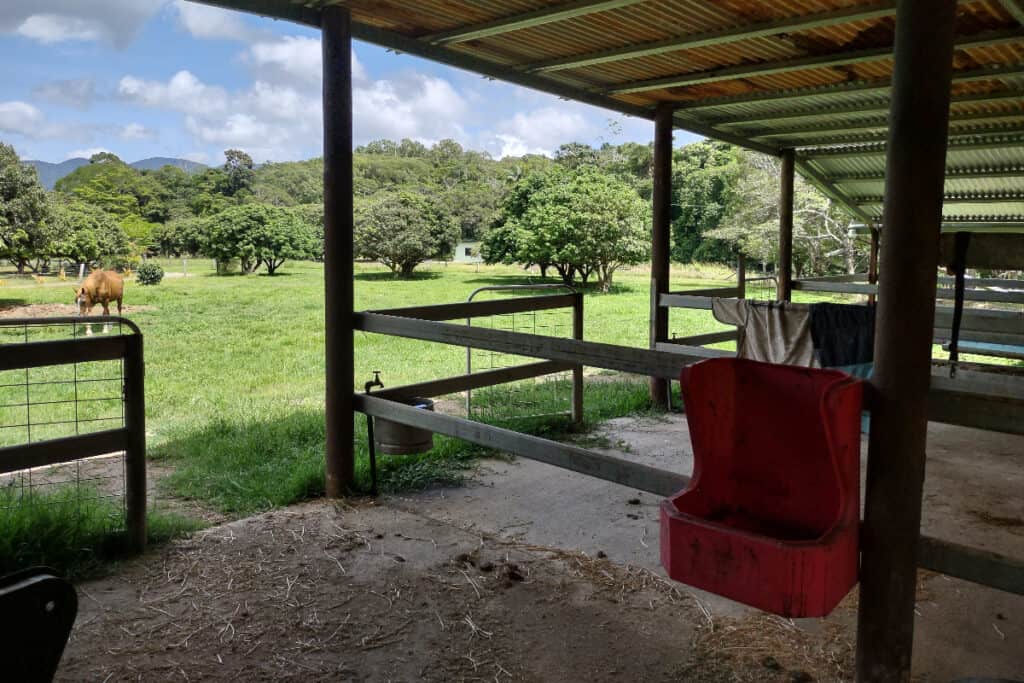 I work from home, my kids are taking academic courses online, my husband works a few days per week and he will have to commute just under an hour to work. After living and working in London for years, that's not a big commute for us.
My son has a part-time job too, they can commute together.
We're in need of super-fast wi-fi. If we can't get the wi-fi working well we'll have a big problem. But we're told that satellite wi-fi is very good. Update: When our wifi on the farm was finally connected, this satellite wifi turned out to be 3x as fast as our suburban wifi.
We plan to keep animals, chickens, geese, guinea fowl, sheep, ducks, guinea pigs and a horse. Maybe pigs and cattle. I'm not sure I want to milk a cow, but we'll see.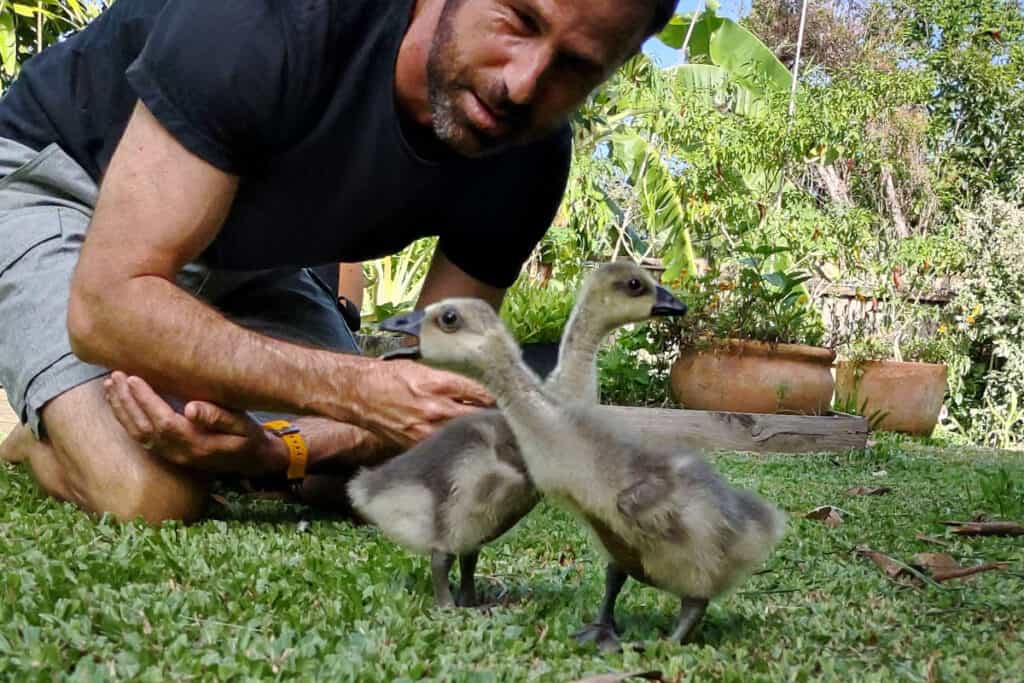 Right now I'm worried about snakes and white-tailed giant rats, but we'll figure that out as we go, I guess.
5 Acre Homestead Layout
Our farm or homestead is a 5 acre block, already divided into 3 fenced paddocks, plus stables, outbuildings and the area around the house for parking, lawn, gardens etc.
We grow the food plants we use regularly as close to the homestead door as possible. I know I won't walk far to pick a bunch of herbs or a passion fruit.
The trees that bear fruit are further away because we tend to harvest them in batches. I don't need to check on grapefruit trees or jackfruit often, but I like to have lemons on hand. We have 3 lemon trees at last count and there's never been a day when I couldn't pick a lemon or have one in the fridge or freezer.
Food plants that need more attention, anything newly planted, stays close to the house and within easy reach of my most convenient hosepipe.
The farm has an existing irrigation system, which is a fantastic advantage. We can fill animal waterers or plug in a sprinkler or hose just about anywhere on the property.
We also have various electrical power points in the outbuildings, this is another very useful thing to have.
Being remote, we get power outages, a generator is absolutely essential, as is a ride-on mower. Multiple fuel options for cooking is also a bonus, we have gas and electric, plus the option of just building a fire. 5 acres creates a lot of firewood.
Things To Look For When Buying a Farm or Homestead
Good soil. Get it tested if you think it's necessary.
Fencing. Fencing is expensive and hard work.
Water, your own water supply is essential where we are, there is no town water.
An existing electricity connection, plus solar, plus a generator as backup.
An irrigation system is a fantastic thing to have.
Outbuildings, animal shelters, workshops and garages, the more the better!
Security. Good perimeter fencing, a gate, security lights, etc.
A phone and/or internet connection.
A house, it can be just OK for now, you can fix it up to suit you.
Heating and or cooling. We've been cold in winter occasionally, but we're hot a lot. We need aircon even with good shade and a through breeze.
Watch out for toxic weeds and plants that could harm your livestock.
Existing plantings and mature trees. We have every tropical fruit tree you could imagine, and a ready-grown chilli harvest.
So yes, I think it is possible to be almost 100% self-sufficient on 5 acres. If you have chickens that are reproducing and giving you eggs, you're a long way towards that.
Add to the chickens some legumes and nuts and you're doing even better. Don't forget to grow animal feed, our pigeon peas are growing with the chickens in mind. We also have coconuts, we can make coconut oil if we have to.
Making an Income On a 5-Acre Homestead
We mostly work online, I earn money through affiliate marketing and advertising on several websites, including this one. But owning a 5 acre homestead gives you various options to make a living.
We host campers through HipCamp, we may consider horse or other livestock agistments. It would be possible to sell our own produce at the farm gate, to campers, or at the local farmer's market.
We could also put a tiny home or mobile home on our land and rent it out through Airbnb. We could also host workers through Workaway or the many similar websites that arrange this. This could lessen my workload, and yes, the workload is heavy.
So that's our news today. We bought a farm. We don't know what we're doing, we know nothing about farming, but we'll give it a go. After the last 2-3 years gardening on a large plot in suburbia, working towards permaculture, we know how easy it is to be self-sufficient in fruit, tomatoes, herbs and greens in the tropics. We know how to build soil nutrients and structure using composting, worm farms and mulch. We know what plants will grow in the tropics, both food plants and decorative. Now we'll take it to the next level. Follow the journey, as we build a farm or homestead, and renovate our home on a fairly tight budget.